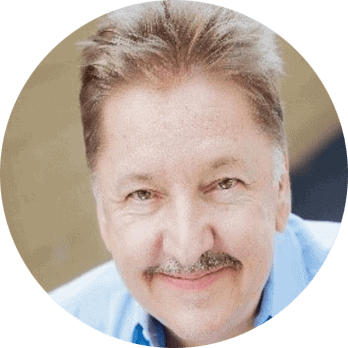 In 1985 Brad Wilson began an eleven year alliance with Academy Award winning actor Robert Duvall, operating ROBERT DUVALL PRODUCTIONS in New York. This alliance encompassed eighteen feature films, among them: COLORS with Sean Penn, DAYS OF THUNDER with Tom Cruise and Nicole Kidman, FALLING DOWN with Michael Douglas and the critically acclaimed WRESTLING ERNEST HEMINGWAY with Richard Harris and Shirley MacLaine.
Wilson also worked with Duvall on some of his most memorable television roles, including the CBS miniseries LONESOME DOVE and the HBO epic STALIN shot in location in Moscow, for which Duvall won the Golden Globe for Best Actor.
In 1992 the formation of BUTCHERS RUN FILMS was announced in Hollywood and Wilson as the company's Vice President of Development and Production. After only two months, the company had closed a deal with United Artists to make A FAMILY THING, based on an original idea from Duvall and scripted by Academy Award winner Billy Bob Thornton and Tom Epperson. The film was released in February 1996, and Wilson was awarded a Humanitas Certificate for his work as Co-Producer on the movie.
Mr. Wilson acquired the rights to EICHMANN IN MY HANDS, based on the highly acclaimed autobiography by Peter Malkin. After Wilson sold the idea of the story about the Israeli agent who captured the chief Nazi executioner under Hitler, Emmy winner Lionel Chetwynd was hired to write the script THE MAN WHO CAPTURED EICHMANN, which aired on TNT in 1996 with Duvall as Adolph Eichmann.
In December of 1995, Mr. Wilson became Vice President of Production of GREYSTONE FILMS. There Wilson produced their first feature production, LUNKER LAKE. This family film inspired the creation of INSIDE OUTDOORS, a weekly television show for TNN, on which Wilson served as Executive Producer. The film LEFT LUGGAGE marked Jeroen Krabbe's directorial debut and starred Isabella Rossellini and Academy Award winner Maximilian Schell. Mr. Wilson served as Co-Executive Producer on the film, which premiered at the 1998 Berlin Film Festival and took home four honors.
In 2000 Mr. Wilson became Vice President of Development and Production and a producing partner at HEMISPHERE ENTERTAINMENT and produced a slate of films including THE GHOST CLUB staring Britt Robinson filmed on location in South Carolina and released in December 2003. His suspense thriller ONE OF THEM and the family film UNDERCOVER KIDS enjoyed successful releases. THE GRIFT a 1940s period film was shot on location in Tennessee and released in 2007 by SHORELINE ENTERTAINMENT. SET APART starring Richard Roundtree and John Schneider was released in September 2009 by PROVIDENT/SONY FILMS. ANGELS LOVE DONUTS with The Crosswise Players filmed in Dallas and BECOMING JESSE TATE with Amanda Waters and Bailey Ann Borders filmed in Nashville were both released in 2010 by BMG. THREE BLIND SAINTS, filmed on location in Kansas City, was released late 2012. His film SLIP TUMBLE & SLIDE staring Katharine Ross and Scott Wilson was released in 2015. His family film CHRISTMAS ON SALVATION STREET, was released November 2014. MY MANY SONS, based on the life of the most winning basketball coach no one knew, Don Meyer, was filmed in Nashville and was released in 2016. MEANEST MAN IN TEXAS based on the book of the same name was released in theaters in 2019 and is currently being seen on Amazon Prime..
Mr. Wilson also co-founded POWER IN FAITH and helped develop and produce the critically acclaimed TV drama series called BELIEVERS AMONG US. The first four episodes continue to air on TBN, SKY ANGEL, CORNERSTONE NETWORK, FAITH TV, and TCT NETWORK. The series has won two prestigious Telly Awards, the Aurora Award, two Davey Awards and the Millennium Award. Their film THE RESURRECTION OF GAVIN STONE enjoyed a theatrical release in 2016 on 1100 screens across the US.
His films have won awards at the Berlin Film Festival, The America Cinema Foundation, The Chicago Film Critics Association, Emden International Film Festival, Nederlands Film Festival, Westchester New York International Film Festival, Stony Brook Film Festival and The Santa Clarita International Film Festival.
Mr. Wilson is a member of the Academy of Television Arts & Sciences and a charter member of the National Radio Hall of Fame of Texas.
Brad is partnered in HIGHER PURPOSE ENTERTAINMENT with Casey Bond.
Casey was drafted by the San Francisco Giants in 2007 as a Center Fielder after his senior year at Lipscomb University. He played professionally for two years before moving on to his next goal in life, a successful career in the entertainment industry. This passion led to acting classes during his offseason with the Giants and an eventual move to Hollywood. Within six months of arriving in Hollywood he quickly shot to the top of the entertainment world by landing the role of Chad Bradford in the star-studded film MONEYBALL, which also starred Brad Pitt, Jonah Hill, Philip-Seymour Hoffman, Chris Pratt and Robin Wright. 
Casey was selected for the main cast of the Hank Williams biopic titled "I SAW THE LIGHT" as Hank's (played by Tom Hiddleston) good friend and legendary Drifting Cowboy, Jerry Rivers. It enjoyed a worldwide release through Sony Pictures Classics. Casey also was a part of the main cast in the soon to be released film, "GREYHOUND", which stars the legendary, Tom Hanks.
Some other highlights of his Feature Film career include "MY MANY SONS", "UNDRAFTED", "THE MEANEST MAN IN TEXAS", "RING THE BELL", "CASA VITA" 
He has acted in many commercials, TV shows (such as ABC's hit series NASHVILLE and Gene Simmons' FAMILY JEWELS), print ads, and short films along with being a spokesperson for multiple companies.  Casey also directed the festival film," DEEP INNER STILLNESS".
 As a producer Casey is partnered in HIGHER PURPOSE ENTERTAINEMENT with Brad Wilson. Their film "MY MANY SONS", based on the true life story of legendary basketball coach Don Meyer, in which Casey is the second lead as Jerry Meyer, was released in 2016.  "THE MEANEST MAN IN TEXAS"will enjoy a worldwide release in 2019 after receiving a plethora of awards in festivals throughout the world. Also on the slate for Higher Purpose is "PALOMINO", based on boxing great Carlos Palomino; "LINCOLN PERRY", the story of Hollywood's first black movie star.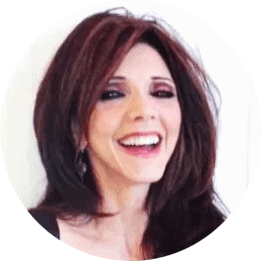 Donna Morgan
Executive Producer
Donna Morgan is the author of the book, "THE FURRY FORTUNE". 
Working in the corporate world for many years, Donna wrote many stories during her spare time. She got the concept to write "THE FURRY FORTUNE" this book when her dog shed more than any other dog she had before.
Stating many times, "If I had a penny for every piece of fur I cleaned up, I'd be rich" created a storyline and characters that developed into the book.
After writing and publishing "THE FURRY FORTUNE", she adapted the story into theatre format which was produced in 2016. A great stage success, the storyline and fast moving and fun actions kept the audience mesmerized.
She also created a "Musical" version of this story writing five original songs that enhance the storyline. The songs were well received by the audience and the cast of the theatre production, taught them to others after production. 
"THE FURRY FORTUNE" reaches many ages. Audience are anywhere from pre-school to early teens. Parents will be very pleased with the film's storyline since it offers teamwork, diligence, seeking solutions and a concern for others.
Donna, a native of Texas is an avid animal lover, she's had dogs her entire life and wouldn't want to have a home without one. Retired from the corporate business world, she now writes and sings gospel music at various venues across the county as well as continues writing stories and scripts.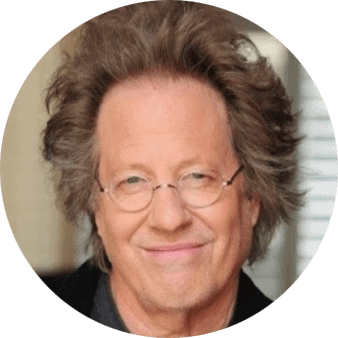 Industry observers have dubbed multiple award winning Steve Dorff an enigma who has evolved into a gifted composer in every musical field. There is no way to capture the diversity he regularly displays scoring major motion pictures, television, theater, or via an array of # 1 hit songs. In addition to winning the NSAI Songwriter of the Year award, Dorff has also been honored with more than 40 BMI, and 11 Billboard #1 awards. Mr. Dorff was inducted into the prestigious Songwriters Hall of Fame in June, 2018.
His was a formidable breakthrough, accelerated through a highly productive association with the legendary Clint Eastwood, beginning with "Every Which Way But Loose". This out-of-the-box smash soon paved the way for a raft of compositions reflecting all musical genres, from contemporary sounds to haunting orchestral melodies.
Three-time Grammy nominee and a fixture on the nation's charts, his dossier includes nine #1 film songs and 15 Top 10 hits, including the Kenny Rogers' classic "Through The Years", a BMI 3 million performance song, as well as "I Just Fall In Love Again ", the Anne Murray record that captured Billboard's #1 Song Of The Year honors.
His many songs have been sung by some of the greatest artists of our time—Barbra Streisand, Celine Dion, Whitney Houston, George Strait, Vanessa Williams and countless others.
Emmy Nominee for six television compositions, his credits are exemplary and include such stalwarts as "Murphy Brown" and "Murder She Wrote". You'll also find his name on evergreens like "Growing Pains", "Alien Nation", "Spenser: for Hire", "Major Dad", "Columbo", "Reba"and the ABC hit "Rodney".
His many TV and cable movie credits include the Emmy nominated CBS mini-series "Elvis",the Hallmark Hall of Fame "Rose Hill", the animated Christmas classic "Annabelle's Wish", "Babe Ruth", "The Quick and The Dead", "Moonshine Highway" and "The Defiant Ones". Dorff's many movie songs and scores have been featured in "Bronco Billy", "Blast From The Past", "Rocky IV", "Pure Country", "Tin Cup", "Michael", "Dudley Do-Right", "Dancer, Texas", "The Last Boy Scout", "Curly Sue" and "Honky Tonk Man".
Perhaps Dorff's most ambitious move to date has been a giant leap into his first love, musical theater. He currently has two projects making their way to the stage: "Josephine" (The Josephine Baker Story) and "Pure Country" (The Musical).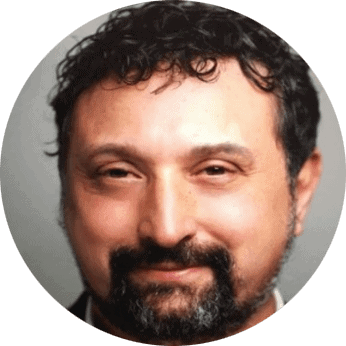 Justin Ward
Writer / Director
Justin Ward began his career working in film development for Mick Jagger at Jagged Films, then went on to work under such talented directors as Robert Redford, Terrence Malick, Norman Jewison, James L. Brooks, Richard Donner, Ron Shelton and Jon Amiel. He has also worked with some of the most well-known producers in the business as well, including Arnon Milchan, Mark Tarlov, Patrick Markey, Gary Foster, Grant Hill, Brad Wilson, and Joel Silver.
For 12 years, Ward produced and directed over 300 hours of documentary, sports, culinary, music and travel series for such networks as CBS, NBC, NBC Sports, CBS Sports, Spike TV, FOX, Fox Sports Net, The NFL, Warner Bros., Disney, and The Travel Channel.
In 2011, Ward created, directed and executive produced the documentary film series "Rock Stars," on the National Geographic Channel.
Ward's debut feature film was "The Meanest Man In Texas," which he co-wrote and directed, and was accepted into 14 film festivals, with 31 nominations and won 21 awards. Including, Houston WorldFest's Gold Remi Award (past winners of the Gold Remi include Steven Spielberg, George Lucas, Ang Lee, Ridley Scott, The Coen Brothers, Brian De Palma and Oliver Stone). Ward also won Best First-Time Film Director at the American Movie Awards. The film was released in theaters in May of 2019, to three sold-out venues, and is currently available on Amazon Prime.
Ward's second feature film, "Relish," which he wrote, directed and produced, has already won 27 awards, including Best Feature Film and Best Original Screenplay at the Madrid International Film Festival, Best Drama Feature at the Burbank International Film Festival, and won Best Music, Best Original Song and Best Feature Film at the Palm Queen International Film Festival. In November, the film will be released to over 60 million homes OnDemand and available on Amazon Prime.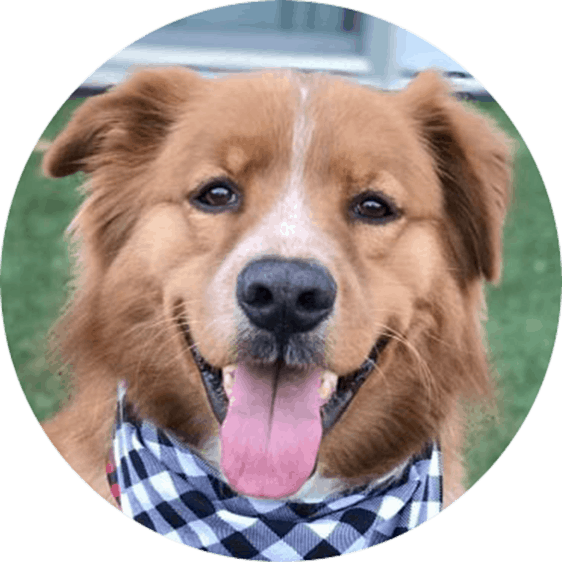 Nuzzles, the money shedding canine, will be played by Henry. Henry is a veteran of print ads and commercials, but will be making his big screen debut in Furry Fortune. Henry is a rescue dog who lives with his owner and his big sister Annabelle, a horse, in California! 
JuJu J. Brenner
Zoey Fontaine
JuJu Jouney Brenner plays Zoey Fontaine, Dak's twin sister. Juju was born in Los Angeles. She is an actress and professional dancer - qualities inherited from her mother Shirly Brener, and her father Bruce Rubenstein. Juju began her acting career by starring in the 2016 movie What's So Scary About Common Core, and in the same year, she featured in A Beautiful Day and Neurotica. From 2017 to 2018, she appeared in Manolita, AOK, The Black Hole, Summer Camp Island, and Rift. In 2019, she played the roles of Little Girl in VHYes and Young Caroline in Caroline. In 2020, she gave incredible performances in Next Generation Role Model and Dared My Best Friend to Ruin My Life. In 2021, Juju starred with Ruby Rose in Vanquish.
Mason Blomberg
Dax Fontaine
Mason Blomberg plays Dax Fontaine, Zoey's twin brother. Mason is most known for his recurring roles as Prince in Shameless and as Cole Baxter on The Baxters (to be released). Mason began acting at the age of 6 and quickly realized it was his passion. His dedication and focus is beyond his years while his hilarious sense of humor and comedic timing makes him so much fun to work with. Mason is the eldest of four and is a great big brother to two little brothers and a baby sister.
Mo Allen plays Emily Fontaine, mother of Dax and Zoey Fontaine. Mo is an actor, tap dancer and writer living in Los Angeles. Hailing from Chicago, she has performed in films, commercials, plays, musicals, improv, and sketch comedy. Recently, Mo wrote, produced and starred in a short film called Lunch Break which won a jury award at Lady Filmmakers Festival in Beverly Hills where she also received a Best Actress nomination. Lunch Break also screened as an Official Selection at the Oscar Qualifying 43rd Cleveland International Film Festival, The Catalina Film Festival, and the Twin Cities Film Festival among others. Other recent film credits include a leading role in the short film Gamiconocron, written and directed by Brad Riddell (American Pie Band Camp, Road Trip Beer Pong) and Goodnight Jeffrey, which was an official selection at the New York Television Festival, Midwest Independent Film Festival and Austin Film Festival. Mo has also appeared in national TV and radio commercials.
An alumna of iO and Annoyance improv training programs, Mo went on to perform in several original plays at the Annoyance Theatre, including the critically acclaimed Invisible World and Manic Pixie Dreamland. She also had the great opportunity to perform at Chicago Women's Funny Festival, Chicago Sketchfest, Jangleheart Circus Comedy Festival, Milwaukee Improv Festival, and ImprovAcadia in Bar Harbor, Maine. She also had the opportunity to act in the Brave Face Project, a collaboration piece on female empowerment at the Auditorium Theatre at Roosevelt University.
As a tap dancer, Mo was a company member with Chicago Tap Theatre and jorsTAP chicago. She traveled to New York City to perform in Tap City as well as the New York Musical Theatre Festival. She had the honor of performing Brenda Bufalino's beautiful piece, Flying Turtles, at the Chicago Human Rhythm Project.
Shane Hartline plays Doug Fontaine, father of Dax and Zoey Fontaine. Shane is a Florida born Actor/Filmmaker that got an explosive start in entertainment via Professional Wrestling. Shane spent several years touring the Independent Pro Wrestling circuit and even being awarded "2005 Florida Rookie of the Year". In 2007 Shane decided to "hang up the boots" and fully pursue his passion for Acting, Comedy, and Filmmaking. After filming videos with his friends starting at the young age of 10 to then many years later on YouTube with his comedy production company "Wooden Steel Productions", his transition into acting was very easy. His unique comedy videos garnered him attention from the entertainment business very quickly even an NBC Pilot called It's Your Show with Carson Daly.
Shane's "Bull by the Horns" mentality has achieved him national attention with many of his past projects and millions of views on his comedy videos online. SNLorBUST.com created in 2006 was an online petition site to get Shane attention from Saturday Night Live and Lorne Michaels in a non-traditional way and it did. He was asked to submit his first tape and he collected a lot of media attention. Shane also self-produced two feature films Skittin Across America and Skittin Across America: Skit-A-Palooza where he worked with major celebrities and gave all the profits to charity.
In 2011 after winning several Acting, Comedy, Filmmaking awards and landing a major role in the feature film Rock of Ages, Shane decided to relocate to Los Angeles. Shane can now be seen appearing in roles on Disney Channel, Nickelodeon, ABC, MTV, Feature Films and more. Aside from his acting roles Shane has produced and starred hundreds of hours of live comedy events in Los Angeles, New York, Atlanta, etc. His hit live show The Hopefully Chris Pratt & Shane Hartline show even garnered an appearance by Chris Pratt himself in 2016.
Since picking up his first camera at the young age of 10, Shane has produced hundreds of hours of video ranging from silly comedy sketches all the way to feature films. What some people may not know, Shane has done all of this while living with a mild case of the rare neurological vocal condition Spasmodic Dysphonia. Shane hopes his story will inspire those with similar conditions to not let that stop them from telling stories.
Hana Hayes plays Aspen, a famous social media influencer. Hana's recent work include the lead role of "Tessa" on the show [email protected] a Hulu original series. In January 2018, she had the lead role of Aspen in the independent film Relish. In 2015/2016 Hana starred in the Fox comedy series The Grinder opposite Rob Lowe and Fred Savage. Her guest star credits include: Criminal Minds, Law & Order: SVU, S.W.A.T and Greys Anatomy in addition to feature film roles in Insidious: The Last Key, A Beautiful Now, Mercy, Thunderstruck. TV feature films include Stockholm, Pennsylvania opposite Saoirse Ronan and To The Bone opposite Lily Collins. Hana's work as the role of "Sarah" in the critically acclaimed Video Game The Last Of Us was both motion capture and voice over directed by Neil Druckmann.
Adam Kulbersh plays William Kearst III – the evil IRS agent who lives next door to Nuzzles and his family. Adam Kulbersh has appeared in more than 70 movies and television shows and is known for playing Furray Fox on Better Things, Brian on Perfect Harmony, Kenneth Turgeon on Agents of S.H.I.E.L.D., and Ian Calloway on Dog with a Blog. On Nickelodeon, he played the roles as Marty on Victorious, Mr. Schecter on The Thundermans, and Santa Claus on Nickelodeon's Ho-Ho Holiday Special, Nickelodeon's Sizzling Summer Camp Special, and All That.
David Meza plays Julio, a fitness guru. Inspired by his father's courage to flee communist Hungary in search of a better life in America, David learned at an early age to chase after his dreams as fast he could because with the right amount of talent, effort and luck, one day he just might catch them. Raised in the suburbs of Hollywood with movie star good looks and a boyish charm, David's dreams naturally led him to seek a career in acting, and he began studying the craft with a focus on The Meisner technique. With an extraordinary work ethic, Meza's skills developed quickly and he soon found a home at LaValle's Actor's Workshop, training with renowned acting coach Dennis LaValle. Now a highly skilled actor, David was cast in multiple independent features and short films, including The Hardest Thing (2017), and In Echo Park (2018). Meza's unique talents caught the eye of producers at The Hallmark Channel, and he was asked to join the cast in three films made for television, The Wrong Roommate (2016), A Royal Christmas Ball (2017), and My Christmas Grandpa (2017). Most recently, David was cast for the role of James in the much-anticipated web series, Cupid's Match (2018), and a futuristic drama, Bolero (2019).
Paula Jai Parker
Travel agent
Paul Jai Parker plays Wendy, a travel agent. Paula is from Cleveland, Ohio. She moved to Washington, D.C. in 1987 to study at Howard University. After graduating with a Bachelor of Arts degree, she moved to New York City and played a number of clubs. Her reputation as a comedian earned her a place on the FOX comedy program The Apollo Comedy Hour, filmed live at the legendary Apollo Theater. She left the show after one year to pursue a film career, taking memorable roles in the F. Gary Gray urban comedy Friday and earned a Cable ACE Award for her role in the HBO anthology presentation, Cosmic Slop.
Parker returned to television in 1995 in the WB television series The Wayans Bros. opposite Shawn and Marlon Wayans. Throughout the 1990s, she appeared in several shows, including 1997's The Weird Al Show and David E. Kelley's Snoops in 1999. Between television projects, she appeared in a number of films, including the Million Man March docudrama Get on the Bus (1996), the urban comedy Sprung (1997), the Frankie Lymon biography, Why Do Fools Fall in Love (1998), the ensemble comedy 30 Years to Life (2001) and in the comedy-drama, She Hate Me (2004).
In 2000, Parker voiced the sophisticated matriarch Trudy Proud in the popular animated series The Proud Family. The series became a success and has continued to be produced by Disney and gain a positive standing among television critics. Between voice sessions, Parker has continued to take supporting roles in films, in 2002's High Crimes, 2003's Phone Booth and 2005's Hustle & Flow. She also starred in My Baby's Daddy. Parker was also featured in the television series Touched by an Angel. In 2006, Parker starred in the feature film The Genius Club for writer/director Tim Chey.
Paula Jai Parker appeared in music video I Belong to You by singer Rome and in music video Follow My Lead by 50 Cent featuring Robin Thicke. In 1999, she made a cameo appearance in the music video I Really Like It by Harlem World with Tracy Bingham and Tia and Tamera Mowery. In 2001, Parker appeared in the music video for Girls, Girls, Girls by rapper and business mogul Jay-Z with fellow actresses Tamala Jones and Carmen Electra.
Keith Stallworth
IRS agent
Keith Stallworth plays an IRS agent. Keith was born in Bell County, Texas and is known for Step Up 3D (2010), CSI: NY (2004) and The Church (2018).
Mateus Ward plays an IRS Agent. Mateus is known for Criminal Minds (2005), Parenthood, Lab Rats: Bionic Island (2012), NCIS (2003) and his recurring role on the finale of Showtime's Weeds (2005). Mateus was a series regular on the limited series Hostages (2013) on CBS and joined the cast as a series regular of TNT's Murder in the First (2014) Season 2 as Dustin Maker. In 2017, Mateus played the lead Clyde Thompson in the award-winning Independent Feature Film The Meanest Man in Texas (2017), which was released theatrically, and produced and played Levi in the feature film Relish (2019), which won 27 awards.
Mason C.
Wells
son of the IRS agent
Mason C. Wells plays Odom Kearst – son of the IRS agent neighbor. Mason Wells an American Actor born in Atlanta Georgia to Jon and Mila Wells. At the age of 8 Mason moved to Los Angeles California to continue his acting education. He has appeared in films, TV, commercials and musicals. He loves sports, science and reading. Education is very important to him and is very big part of his everyday life.
Sean Whalen plays Uncle Fred. Sean was born in Washington D.C. The youngest of four, he was raised in Silver Spring/Olney Maryland and graduated from Sherwood High School. He moved west and graduated from UCLA four years later. Like most actors, he worked as a waiter while studying and performing at the famed Groundling Theater. There, while performing, he acquired an acting and commercial agent. He also studied the Meisner technique at Playhouse West, under Robert Carnegie.
Sean's career began with commercials appearing in spots for Little Ceasar's Pizza, TJ Maxx, and many others. His most acclaimed commercial was the first GOT MILK? commercial directed by Michael Bay.
His first major film role was in People Under The Stairs directed by Wes Craven. Other films include, Twister, Never Been Kissed, Jury Duty, That Thing You Do, Men In Black, Jersey Boys, Employee Of The Month, Waterworld, and Halloween II. He has appeared in independent features as well including Villisca, Hatchet 3, Laid To Rest, Python, All Superheroes Must Die, and The FP.
Television offered many comedic and dramatic roles in shows such as Always Sunny In Philadelphia, Constantine, Criminal Minds, Castle, Revenge, NYPD Blue, My Wife And Kids, Lost, and Friends. He's worked on shows for Disney and Nickelodeon and has a recurring role on the soap Bold and The Beautiful and the NBC Comedy Superstore.
Sean has written several screenplays, TV Pilots, done punch up work on Disney cartoons, and a couple of short films. One, Turkey Cake, which he wrote and directed won the Rehobeth beach film festival for best short. He is currently starring in a film he is writing and producing entitled Crust, a Horror Comedy. Sean has written for theater as well. He has co-written a comedy entitled Psyche On Vine which is being produced at the 3 Clubs dinner theater and is currently running its third extension. Sean also teaches at and is the founder of the comedy department at Nots Comedy School. He puts on shows with his students regularly which he produces and directs. Sean also does acting workshops across the country teaching improv, scene study, and auditioning. He has taught in Memphis, Nashville, and Pennsylvania. He also privately coaches actors in his home studio or on Skype. Sean has been looping for several years on the NBC show Night Shift and the hit comedy series, Fresh Off The Boat on ABC. Being a character actor, Sean has worked in every entertainment genre imaginable in lower to higher budget productions. He hasn't done a Western. He wants to do a Western.
Zane
Lamprey
Sheriff Wilkins
Zane Lamprey plays Sheriff Wilkins. Zane is constantly being told that he has the best job in the world. For over a decade, Zane has had the enviable job of hosting Three Sheets, Drinking Made Easy, Chug and Four Sheets, where he traveled the globe, learning about different cultures by sampling libations with the locals. As the most well-known personality in the 'travel and drink space' Zane has built an empire around his brand, a legion of dedicated fans, and the reputation as a personality that people trust. As a regular speaker, beverage judge, and author of the book: 6 Continents, 15 Countries, 190 drinks and 1 Mean Hangover, published by Random House, Zane is an expert in all things booze. Zane is the CEO and founder of Adv3nture, a clothing brand which produces premium travel apparel. The "3" in Adv3nture represents the three trees that the company plants with every product sold. Zane is headlining his third stand-up comedy tour beginning in June of 2021.