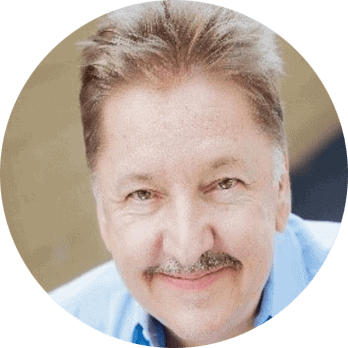 In 1985 Brad Wilson began an eleven year alliance with Academy Award winning actor Robert Duvall, operating ROBERT DUVALL PRODUCTIONS in New York. This alliance encompassed eighteen feature films, among them: COLORS with Sean Penn, DAYS OF THUNDER with Tom Cruise and Nicole Kidman, FALLING DOWN with Michael Douglas and the critically acclaimed WRESTLING ERNEST HEMINGWAY with Richard Harris and Shirley MacLaine.
Wilson also worked with Duvall on some of his most memorable television roles, including the CBS miniseries LONESOME DOVE and the HBO epic STALIN shot in location in Moscow, for which Duvall won the Golden Globe for Best Actor.
In 1992 the formation of BUTCHERS RUN FILMS was announced in Hollywood and Wilson as the company's Vice President of Development and Production. After only two months, the company had closed a deal with United Artists to make A FAMILY THING, based on an original idea from Duvall and scripted by Academy Award winner Billy Bob Thornton and Tom Epperson. The film was released in February 1996, and Wilson was awarded a Humanitas Certificate for his work as Co-Producer on the movie.
Mr. Wilson acquired the rights to EICHMANN IN MY HANDS, based on the highly acclaimed autobiography by Peter Malkin. After Wilson sold the idea of the story about the Israeli agent who captured the chief Nazi executioner under Hitler, Emmy winner Lionel Chetwynd was hired to write the script THE MAN WHO CAPTURED EICHMANN, which aired on TNT in 1996 with Duvall as Adolph Eichmann.
In December of 1995, Mr. Wilson became Vice President of Production of GREYSTONE FILMS. There Wilson produced their first feature production, LUNKER LAKE. This family film inspired the creation of INSIDE OUTDOORS, a weekly television show for TNN, on which Wilson served as Executive Producer. The film LEFT LUGGAGE marked Jeroen Krabbe's directorial debut and starred Isabella Rossellini and Academy Award winner Maximilian Schell. Mr. Wilson served as Co-Executive Producer on the film, which premiered at the 1998 Berlin Film Festival and took home four honors.
In 2000 Mr. Wilson became Vice President of Development and Production and a producing partner at HEMISPHERE ENTERTAINMENT and produced a slate of films including THE GHOST CLUB staring Britt Robinson filmed on location in South Carolina and released in December 2003. His suspense thriller ONE OF THEM and the family film UNDERCOVER KIDS enjoyed successful releases. THE GRIFT a 1940s period film was shot on location in Tennessee and released in 2007 by SHORELINE ENTERTAINMENT. SET APART starring Richard Roundtree and John Schneider was released in September 2009 by PROVIDENT/SONY FILMS. ANGELS LOVE DONUTS with The Crosswise Players filmed in Dallas and BECOMING JESSE TATE with Amanda Waters and Bailey Ann Borders filmed in Nashville were both released in 2010 by BMG. THREE BLIND SAINTS, filmed on location in Kansas City, was released late 2012. His film SLIP TUMBLE & SLIDE staring Katharine Ross and Scott Wilson was released in 2015. His family film CHRISTMAS ON SALVATION STREET, was released November 2014. MY MANY SONS, based on the life of the most winning basketball coach no one knew, Don Meyer, was filmed in Nashville and was released in 2016. MEANEST MAN IN TEXAS based on the book of the same name was released in theaters in 2019 and is currently being seen on Amazon Prime..
Mr. Wilson also co-founded POWER IN FAITH and helped develop and produce the critically acclaimed TV drama series called BELIEVERS AMONG US. The first four episodes continue to air on TBN, SKY ANGEL, CORNERSTONE NETWORK, FAITH TV, and TCT NETWORK. The series has won two prestigious Telly Awards, the Aurora Award, two Davey Awards and the Millennium Award. Their film THE RESURRECTION OF GAVIN STONE enjoyed a theatrical release in 2016 on 1100 screens across the US.
His films have won awards at the Berlin Film Festival, The America Cinema Foundation, The Chicago Film Critics Association, Emden International Film Festival, Nederlands Film Festival, Westchester New York International Film Festival, Stony Brook Film Festival and The Santa Clarita International Film Festival.
Mr. Wilson is a member of the Academy of Television Arts & Sciences and a charter member of the National Radio Hall of Fame of Texas.
Brad is partnered in HIGHER PURPOSE ENTERTAINMENT with Casey Bond.
Casey was drafted by the San Francisco Giants in 2007 as a Center Fielder after his senior year at Lipscomb University. He played professionally for two years before moving on to his next goal in life, a successful career in the entertainment industry. This passion led to acting classes during his offseason with the Giants and an eventual move to Hollywood. Within six months of arriving in Hollywood he quickly shot to the top of the entertainment world by landing the role of Chad Bradford in the star-studded film MONEYBALL, which also starred Brad Pitt, Jonah Hill, Philip-Seymour Hoffman, Chris Pratt and Robin Wright. 
Casey was selected for the main cast of the Hank Williams biopic titled "I SAW THE LIGHT" as Hank's (played by Tom Hiddleston) good friend and legendary Drifting Cowboy, Jerry Rivers. It enjoyed a worldwide release through Sony Pictures Classics. Casey also was a part of the main cast in the soon to be released film, "GREYHOUND", which stars the legendary, Tom Hanks.
Some other highlights of his Feature Film career include "MY MANY SONS", "UNDRAFTED", "THE MEANEST MAN IN TEXAS", "RING THE BELL", "CASA VITA" 
He has acted in many commercials, TV shows (such as ABC's hit series NASHVILLE and Gene Simmons' FAMILY JEWELS), print ads, and short films along with being a spokesperson for multiple companies.  Casey also directed the festival film," DEEP INNER STILLNESS".
 As a producer Casey is partnered in HIGHER PURPOSE ENTERTAINEMENT with Brad Wilson. Their film "MY MANY SONS", based on the true life story of legendary basketball coach Don Meyer, in which Casey is the second lead as Jerry Meyer, was released in 2016.  "THE MEANEST MAN IN TEXAS"will enjoy a worldwide release in 2019 after receiving a plethora of awards in festivals throughout the world. Also on the slate for Higher Purpose is "PALOMINO", based on boxing great Carlos Palomino; "LINCOLN PERRY", the story of Hollywood's first black movie star.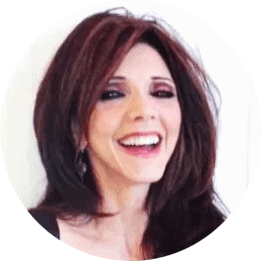 Donna Morgan
Executive Producer
Donna Morgan is the author of the book, "THE FURRY FORTUNE". 
Working in the corporate world for many years, Donna wrote many stories during her spare time. She got the concept to write "THE FURRY FORTUNE" this book when her dog shed more than any other dog she had before.
Stating many times, "If I had a penny for every piece of fur I cleaned up, I'd be rich" created a storyline and characters that developed into the book.
After writing and publishing "THE FURRY FORTUNE", she adapted the story into theatre format which was produced in 2016. A great stage success, the storyline and fast moving and fun actions kept the audience mesmerized.
She also created a "Musical" version of this story writing five original songs that enhance the storyline. The songs were well received by the audience and the cast of the theatre production, taught them to others after production. 
"THE FURRY FORTUNE" reaches many ages. Audience are anywhere from pre-school to early teens. Parents will be very pleased with the film's storyline since it offers teamwork, diligence, seeking solutions and a concern for others.
Donna, a native of Texas is an avid animal lover, she's had dogs her entire life and wouldn't want to have a home without one. Retired from the corporate business world, she now writes and sings gospel music at various venues across the county as well as continues writing stories and scripts.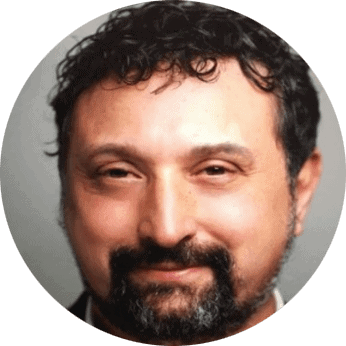 Justin Ward
Writer / Director
Justin Ward began his career working in film development for Mick Jagger at Jagged Films, then went on to work under such talented directors as Robert Redford, Terrence Malick, Norman Jewison, James L. Brooks, Richard Donner, Ron Shelton and Jon Amiel. He has also worked with some of the most well-known producers in the business as well, including Arnon Milchan, Mark Tarlov, Patrick Markey, Gary Foster, Grant Hill, Brad Wilson, and Joel Silver.
For 12 years, Ward produced and directed over 300 hours of documentary, sports, culinary, music and travel series for such networks as CBS, NBC, NBC Sports, CBS Sports, Spike TV, FOX, Fox Sports Net, The NFL, Warner Bros., Disney, and The Travel Channel.
In 2011, Ward created, directed and executive produced the documentary film series "Rock Stars," on the National Geographic Channel.
Ward's debut feature film was "The Meanest Man In Texas," which he co-wrote and directed, and was accepted into 14 film festivals, with 31 nominations and won 21 awards. Including, Houston WorldFest's Gold Remi Award (past winners of the Gold Remi include Steven Spielberg, George Lucas, Ang Lee, Ridley Scott, The Coen Brothers, Brian De Palma and Oliver Stone). Ward also won Best First-Time Film Director at the American Movie Awards. The film was released in theaters in May of 2019, to three sold-out venues, and is currently available on Amazon Prime.
Ward's second feature film, "Relish," which he wrote, directed and produced, has already won 27 awards, including Best Feature Film and Best Original Screenplay at the Madrid International Film Festival, Best Drama Feature at the Burbank International Film Festival, and won Best Music, Best Original Song and Best Feature Film at the Palm Queen International Film Festival. In November, the film will be released to over 60 million homes OnDemand and available on Amazon Prime.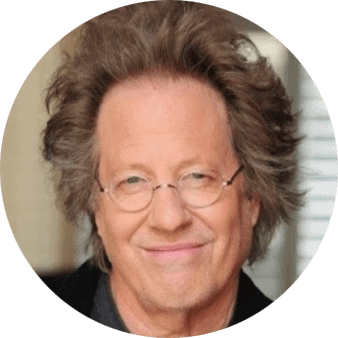 Industry observers have dubbed multiple award winning Steve Dorff an enigma who has evolved into a gifted composer in every musical field. There is no way to capture the diversity he regularly displays scoring major motion pictures, television, theater, or via an array of # 1 hit songs. In addition to winning the NSAI Songwriter of the Year award, Dorff has also been honored with more than 40 BMI, and 11 Billboard #1 awards. Mr. Dorff was inducted into the prestigious Songwriters Hall of Fame in June, 2018.
His was a formidable breakthrough, accelerated through a highly productive association with the legendary Clint Eastwood, beginning with "Every Which Way But Loose". This out-of-the-box smash soon paved the way for a raft of compositions reflecting all musical genres, from contemporary sounds to haunting orchestral melodies.
Three-time Grammy nominee and a fixture on the nation's charts, his dossier includes nine #1 film songs and 15 Top 10 hits, including the Kenny Rogers' classic "Through The Years", a BMI 3 million performance song, as well as "I Just Fall In Love Again ", the Anne Murray record that captured Billboard's #1 Song Of The Year honors.
His many songs have been sung by some of the greatest artists of our time—Barbra Streisand, Celine Dion, Whitney Houston, George Strait, Vanessa Williams and countless others.
Emmy Nominee for six television compositions, his credits are exemplary and include such stalwarts as "Murphy Brown" and "Murder She Wrote". You'll also find his name on evergreens like "Growing Pains", "Alien Nation", "Spenser: for Hire", "Major Dad", "Columbo", "Reba"and the ABC hit "Rodney".
His many TV and cable movie credits include the Emmy nominated CBS mini-series "Elvis",the Hallmark Hall of Fame "Rose Hill", the animated Christmas classic "Annabelle's Wish", "Babe Ruth", "The Quick and The Dead", "Moonshine Highway" and "The Defiant Ones". Dorff's many movie songs and scores have been featured in "Bronco Billy", "Blast From The Past", "Rocky IV", "Pure Country", "Tin Cup", "Michael", "Dudley Do-Right", "Dancer, Texas", "The Last Boy Scout", "Curly Sue" and "Honky Tonk Man".
Perhaps Dorff's most ambitious move to date has been a giant leap into his first love, musical theater. He currently has two projects making their way to the stage: "Josephine" (The Josephine Baker Story) and "Pure Country" (The Musical).
While this role has not yet been cast, it's fair to say it might be the most important one in the film!  Stay tuned to find out who the star pooch will be.